Hey yooooooooooooooooo. I ish back from Thailand and about to drown you with a boring post!!! I'll make it fast so that you won't sufferrrrrrrr. How nice of mehh. x3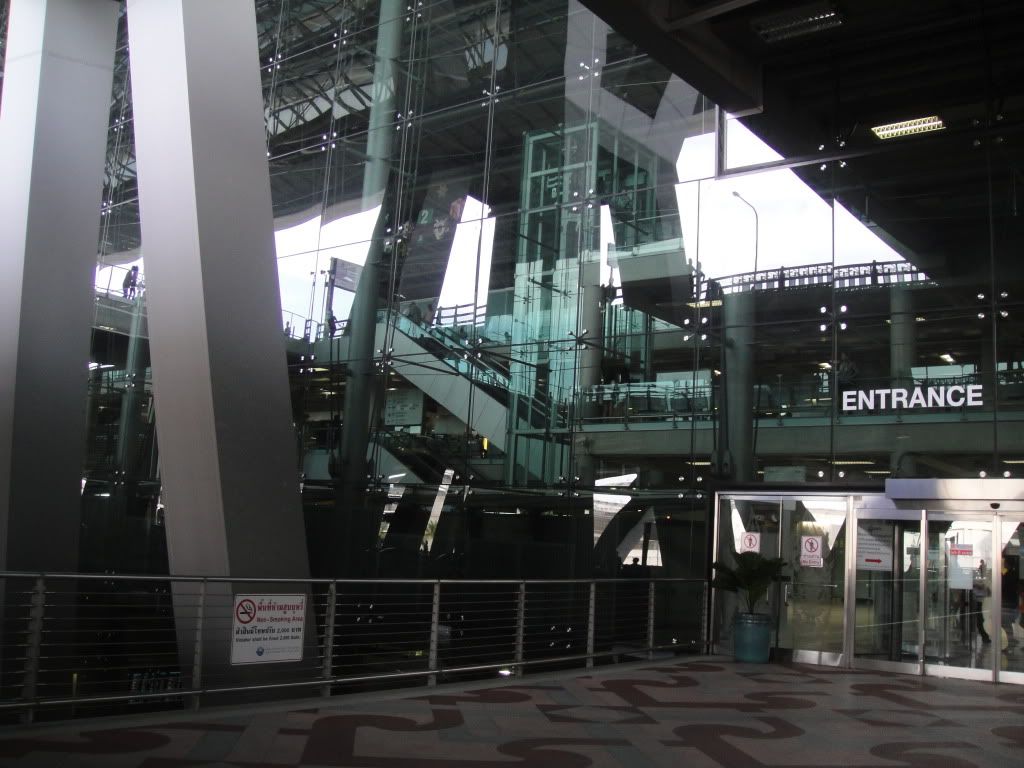 The airport welcomes Yuuuuuuuuuuuuu. x3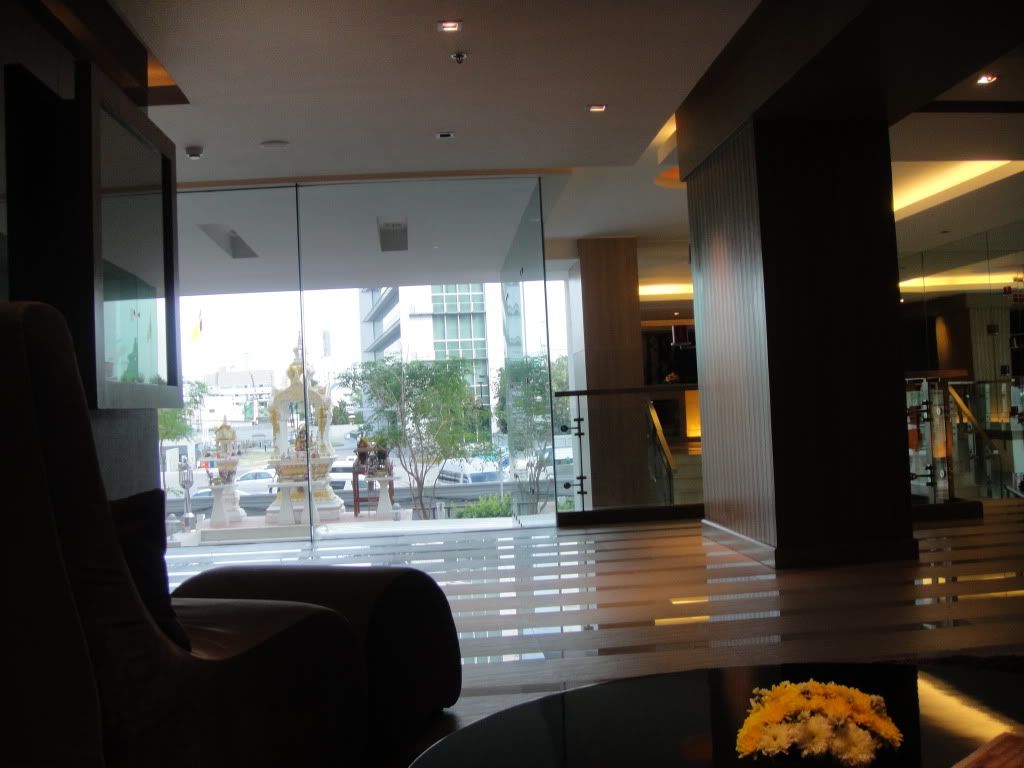 The very tak glam lobby of the hotel. Plopped myself down on the sofa the 1st min I reached there. Was so exhausted.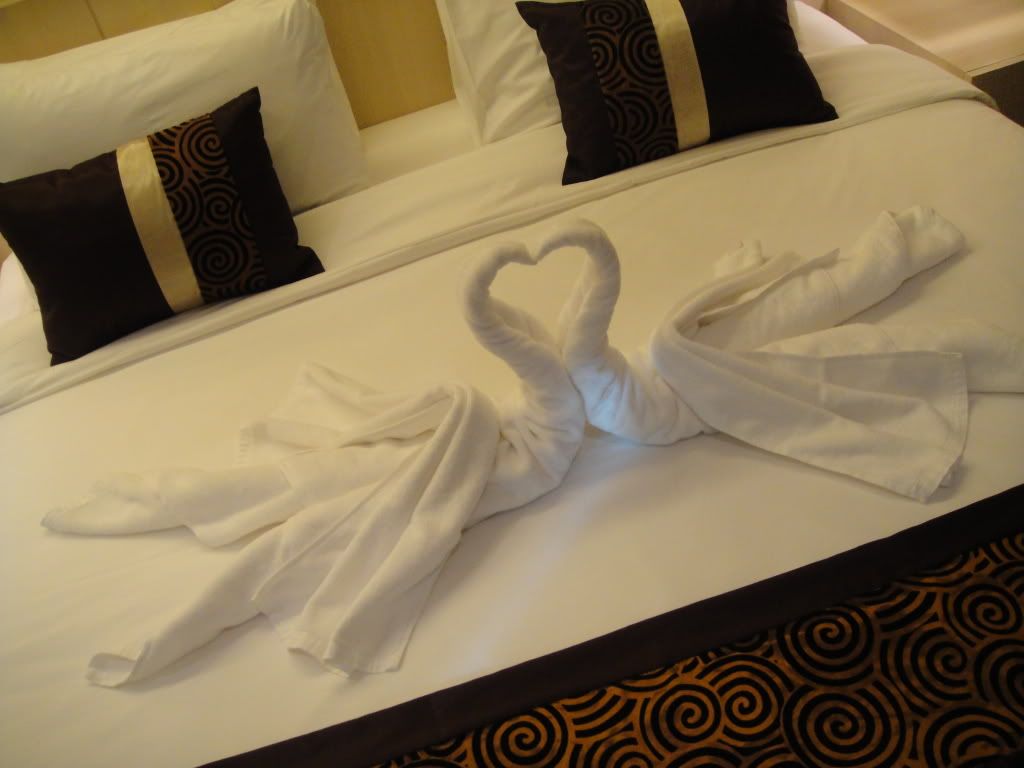 Finally checked in and went to our suites, and guess what I found. These 2 swan like thingies that look like they're mating or something. Ughh. I do not want to see swans fuck. -_-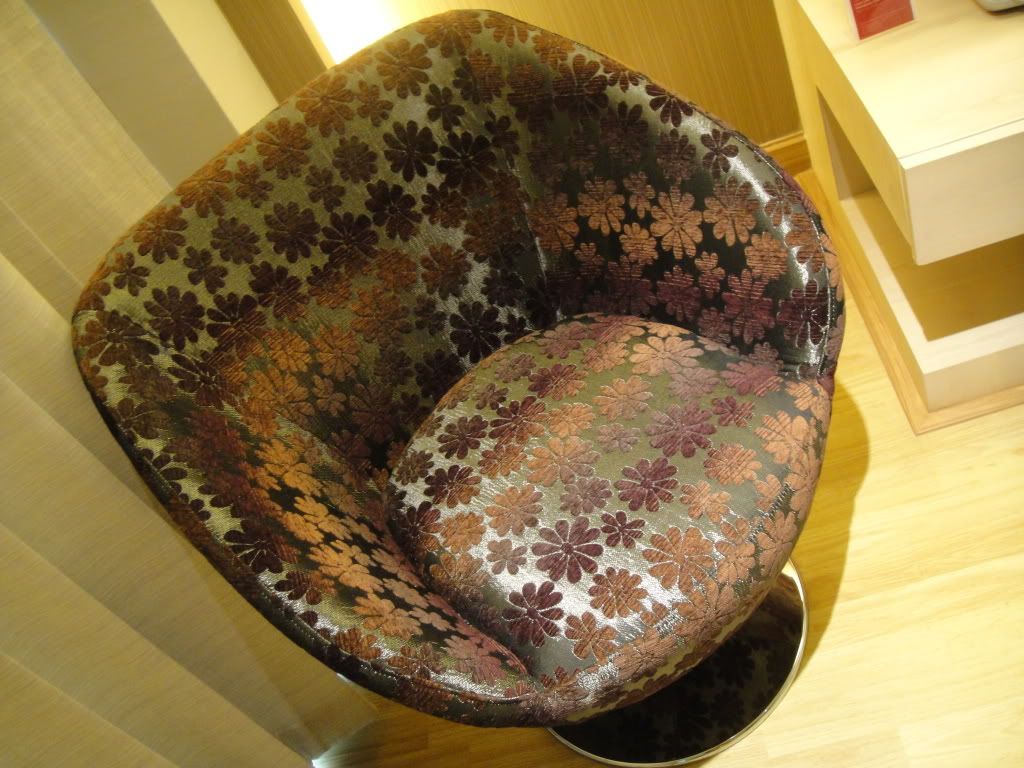 A particular chair I fell in love with. TEEHEE.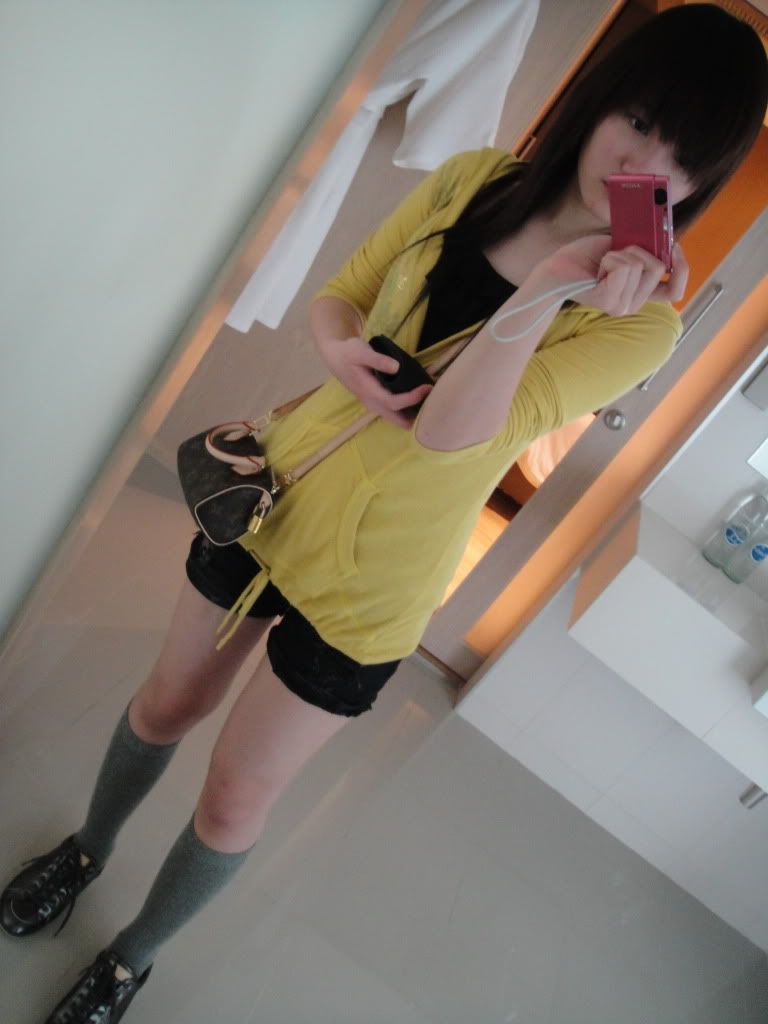 Being the ultra vain bitch I always was. Don't mind however fugly I look, I am too frustrated about my horrifying blogging skills that I cannot care about my looks anymore.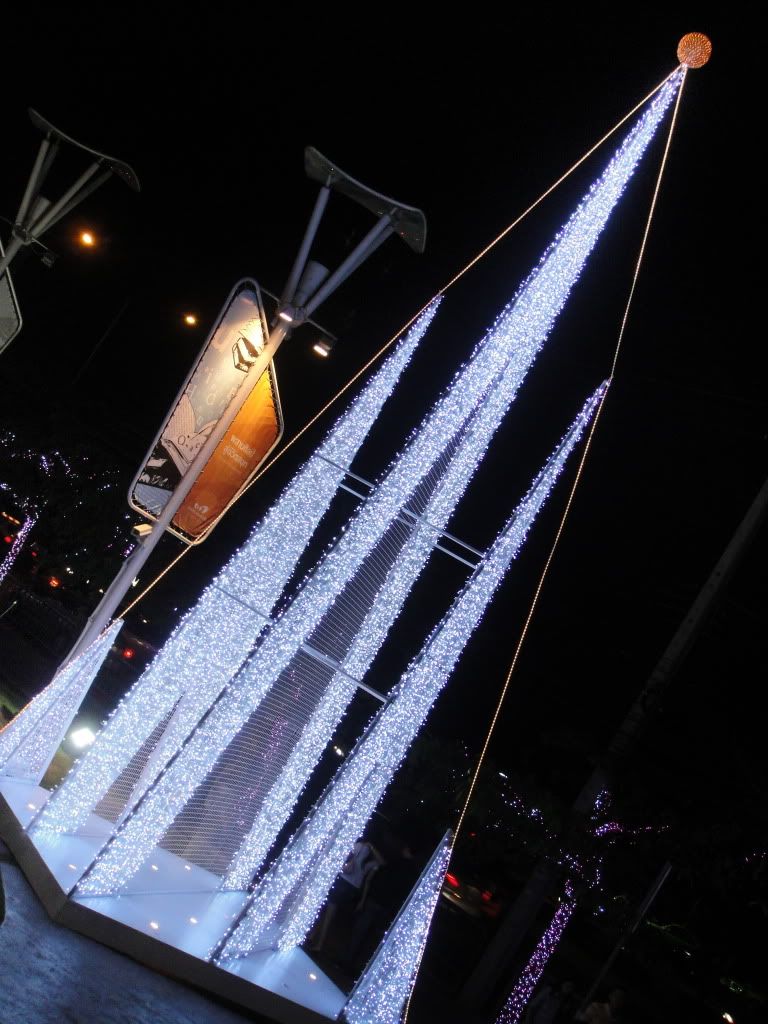 After heavy shopping, went to the outside of the shopping mall and grabbed these shots. The tree looks so mesmerizing. To me at the very least. x3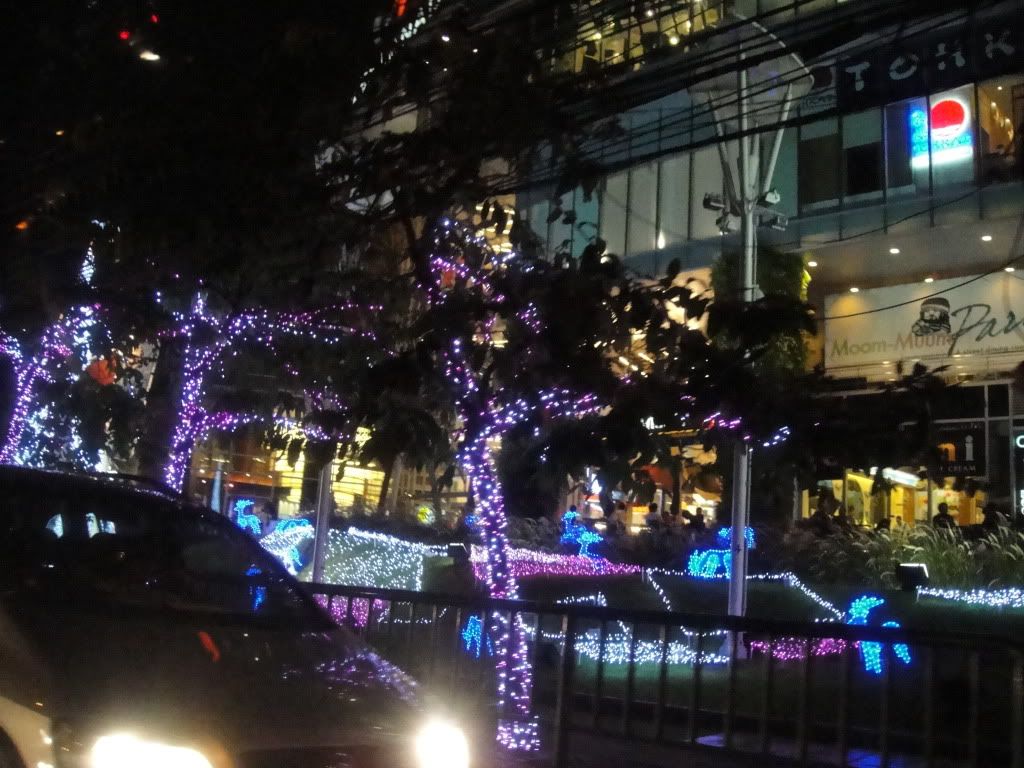 Pretty lightssss. x3
And that's day 1 for you yo. I am horrible. I am frustrated. Someone pls oh pls tell me what's wrong with me. T_T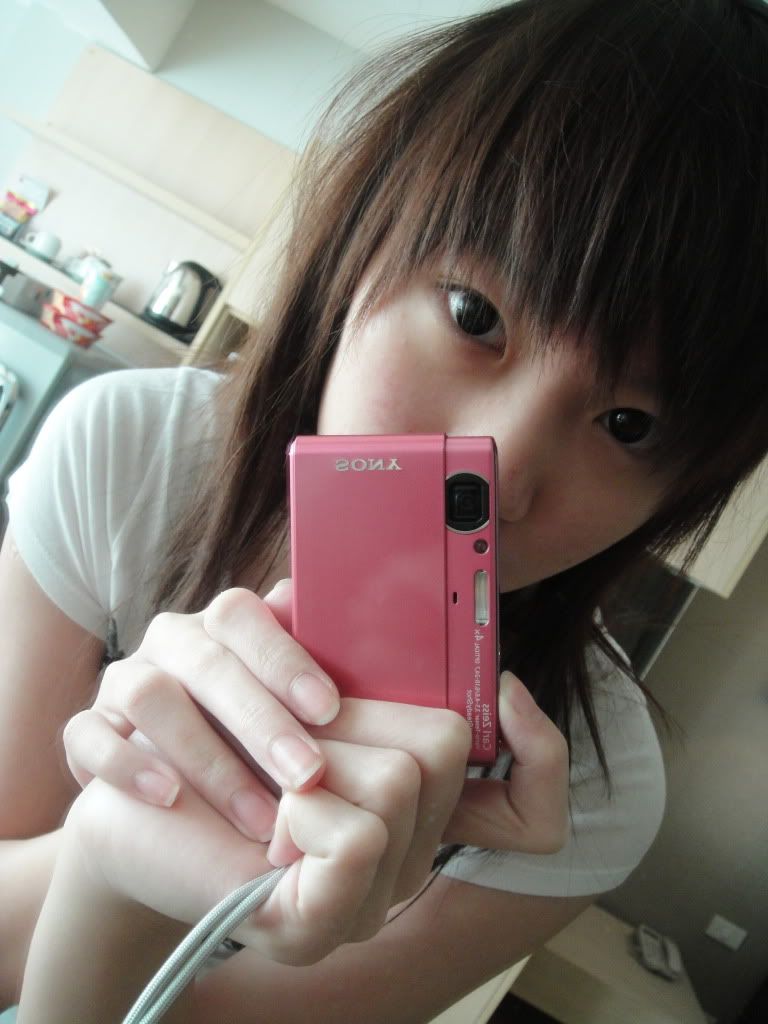 And day 2 starts out with a big fat fugly shot of myself ughh. Look at the eyebags. I should get more sleep. It's 6:32 what turf??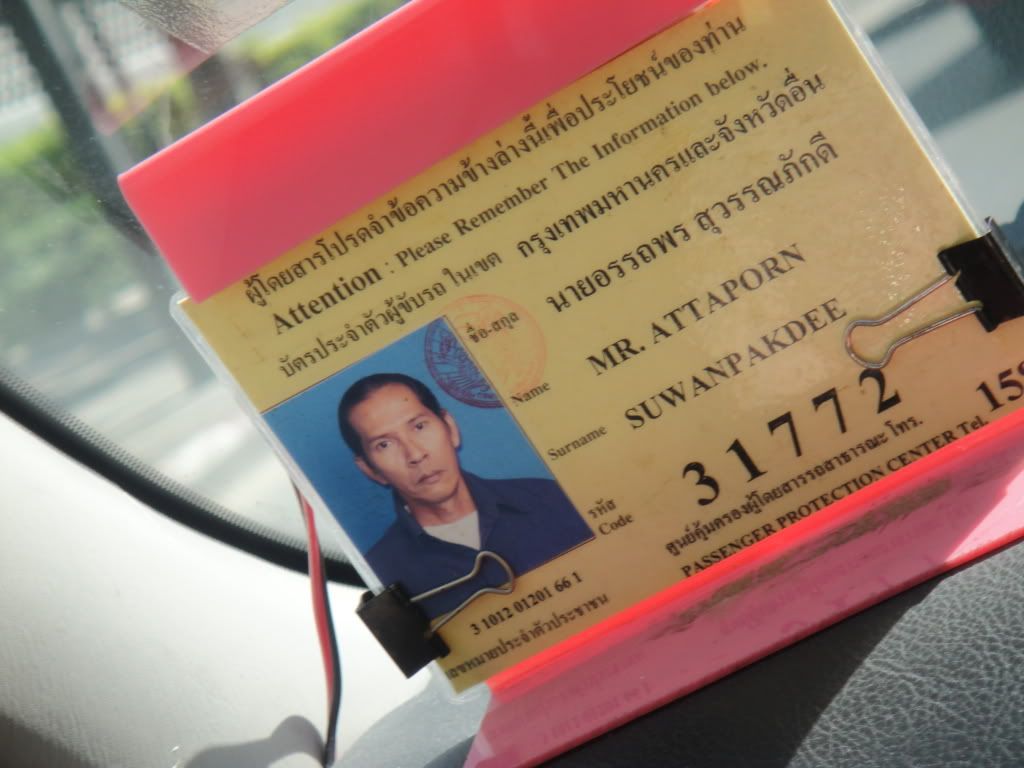 Actually I think this was a pic from day 1. Nvm dc dc. Just try to figure out what's wrong with his name. :D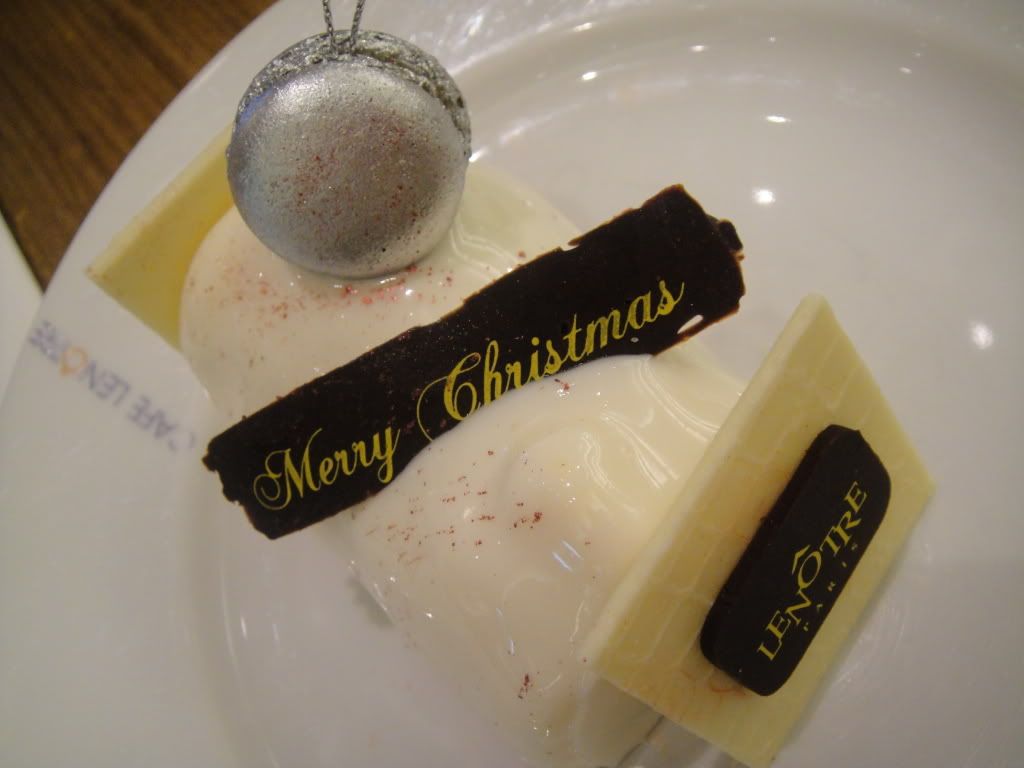 This was day 3 I think LOL. Which is today lahh. Yes I had the cake in the afternoon just now. x3
----------Pink Hunt Starts----------
Yeahh, this is so boring. I'm about to hunt for pink coloured stuffs. I know it's boring too pls tolerate with me I'm so emo I can die now edi. T_T
Went on a pink cab wheeee. **smug** Even the inside was pink!!! How very princessie. x3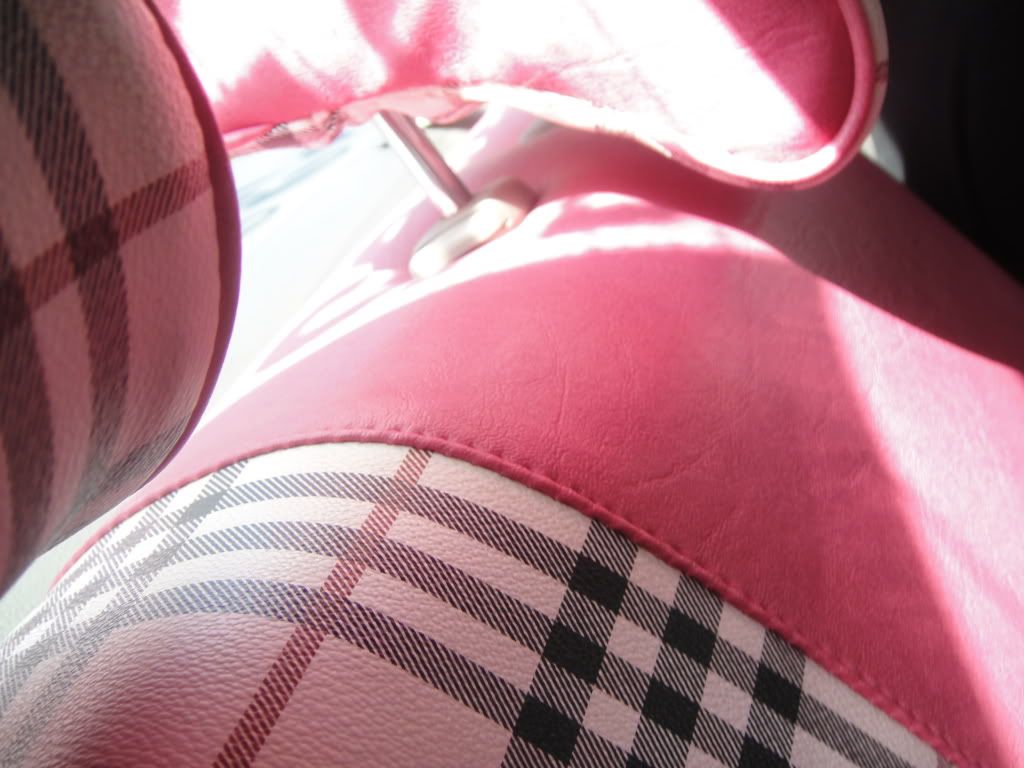 See what I told ya!!! x3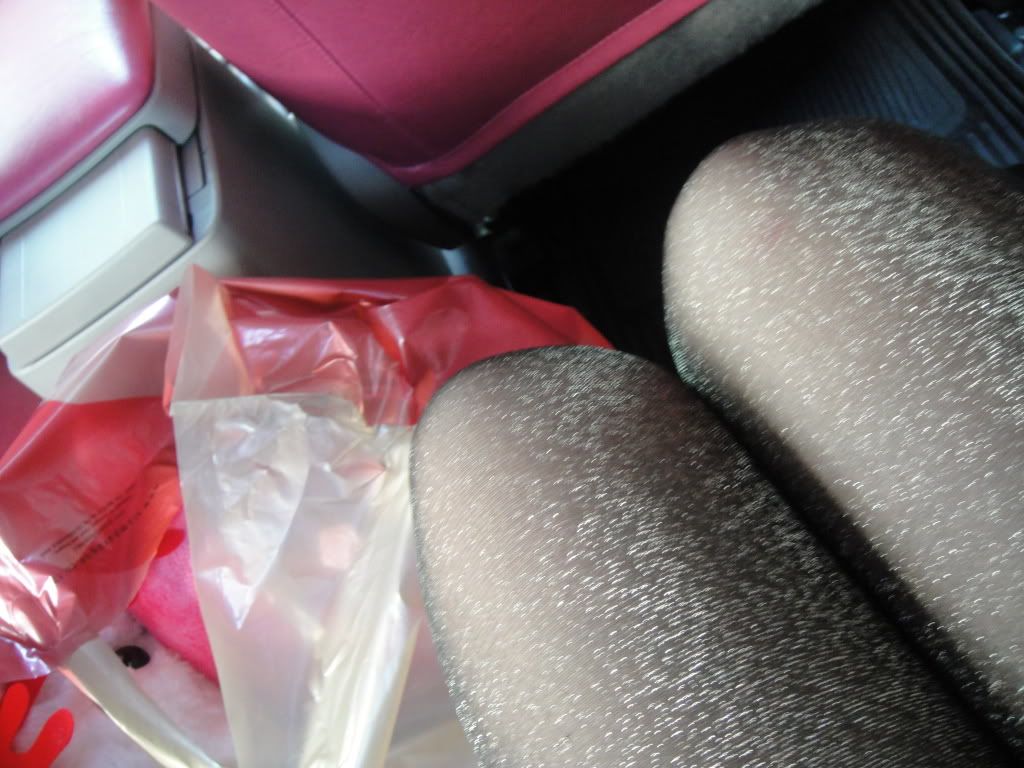 My leg ahahaha WTF. So random and irrelevant. -_-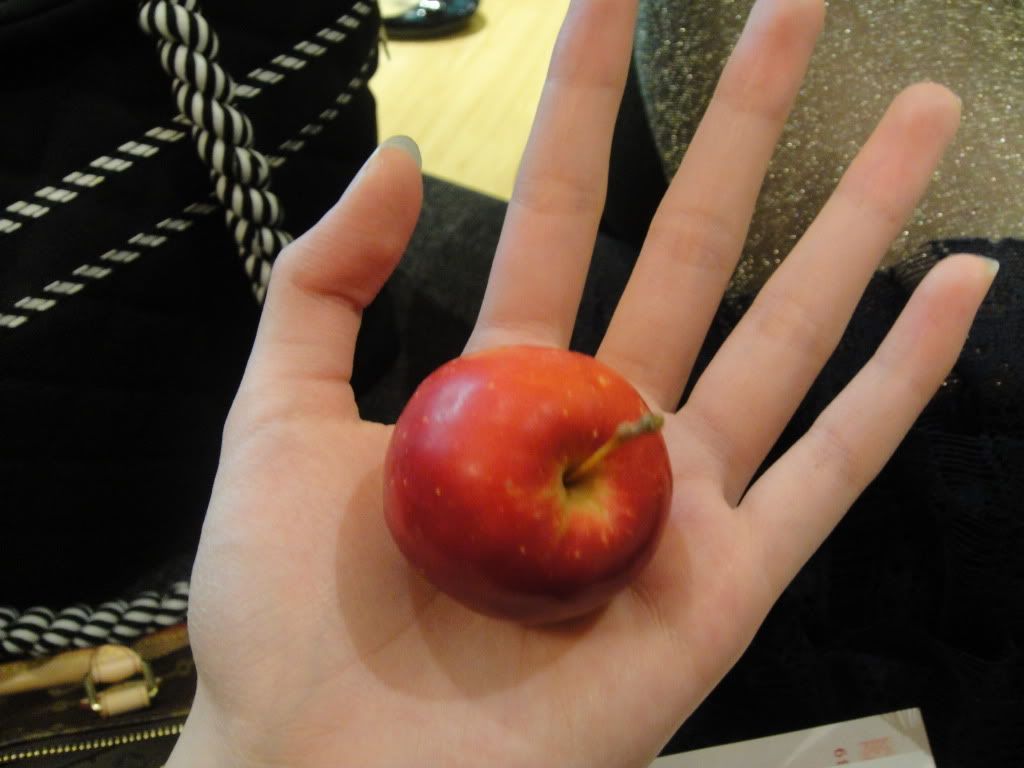 Got back to the hotel after that, and started camwhoring with my mini apple.
❤
I'm not going to show my camwhoring pichas though. You might just conveniently die rite now and then I'll get accused of torturing ppl to death. -_-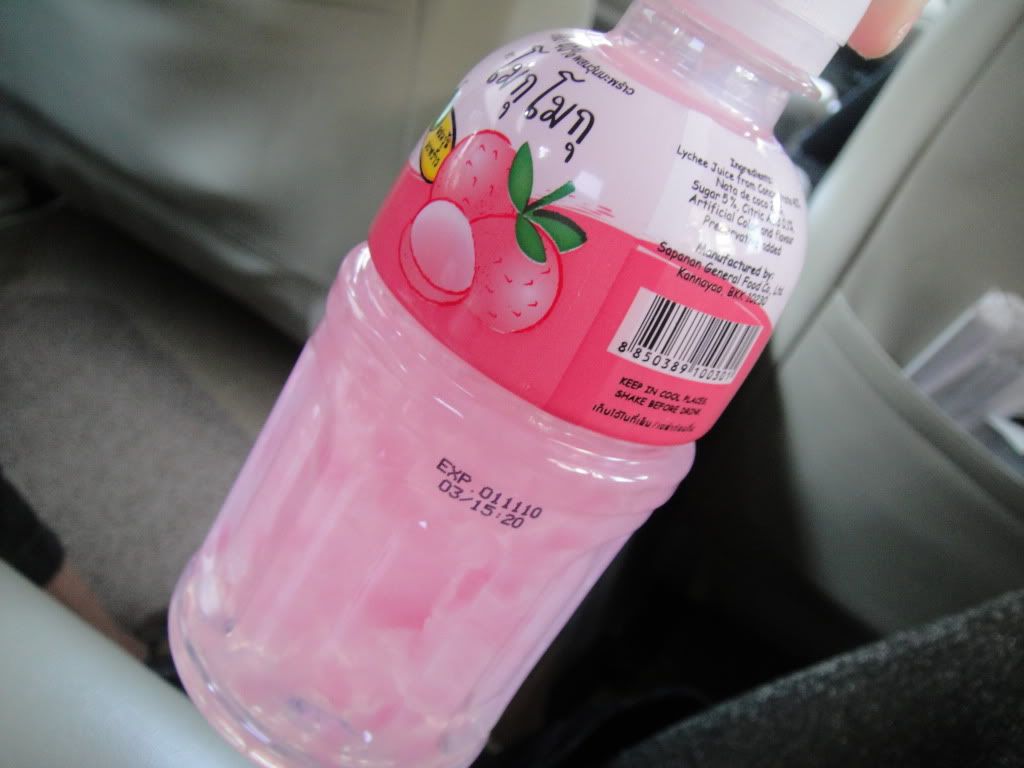 PINK!!! x3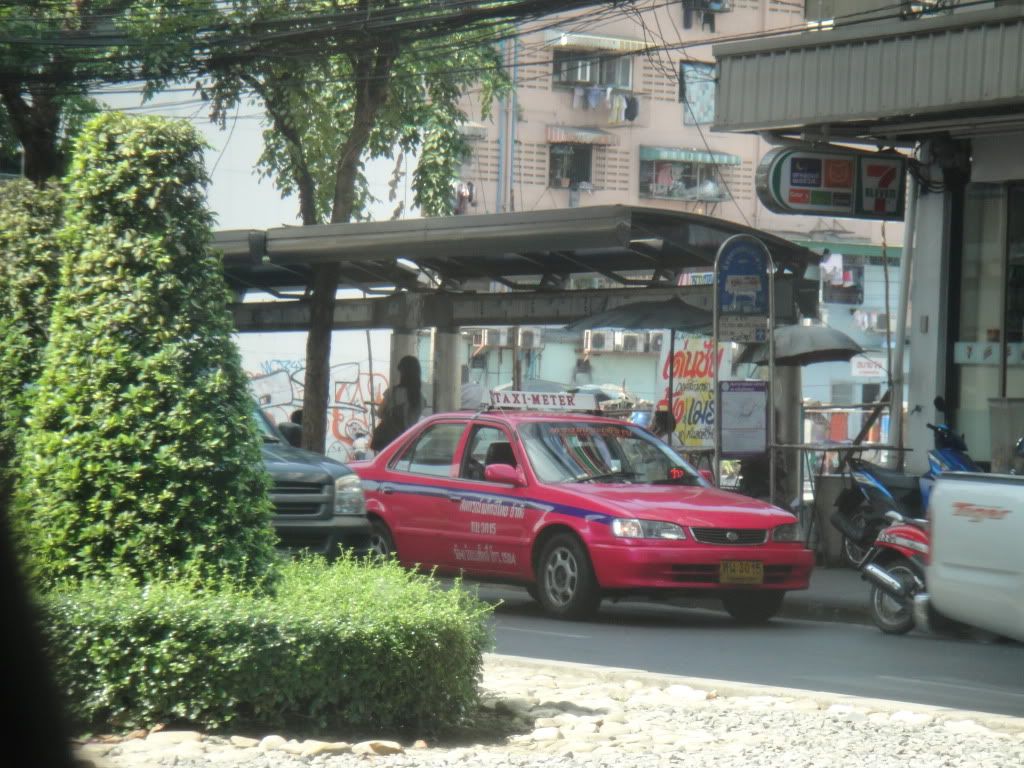 PINK!!! xD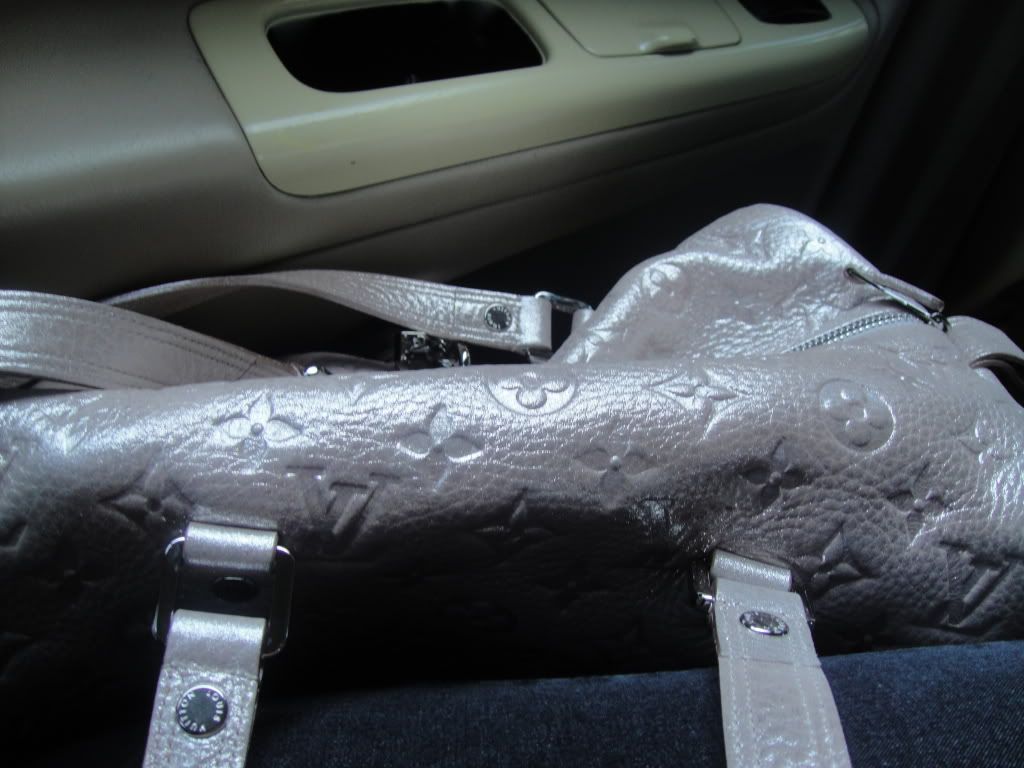 BABY PINK!!! :D
And we arrived at the airport~~ We went shopping. A lot. At the airport. We even went shopping for prezzies. I got a special 1 for my Eggie.
❤
Eggie you know what it is rite?? How sweet am I you better get something nice for me too LOL. Damn potong steam what turf. Nahh ILY lahh Eggieeeeeee. x3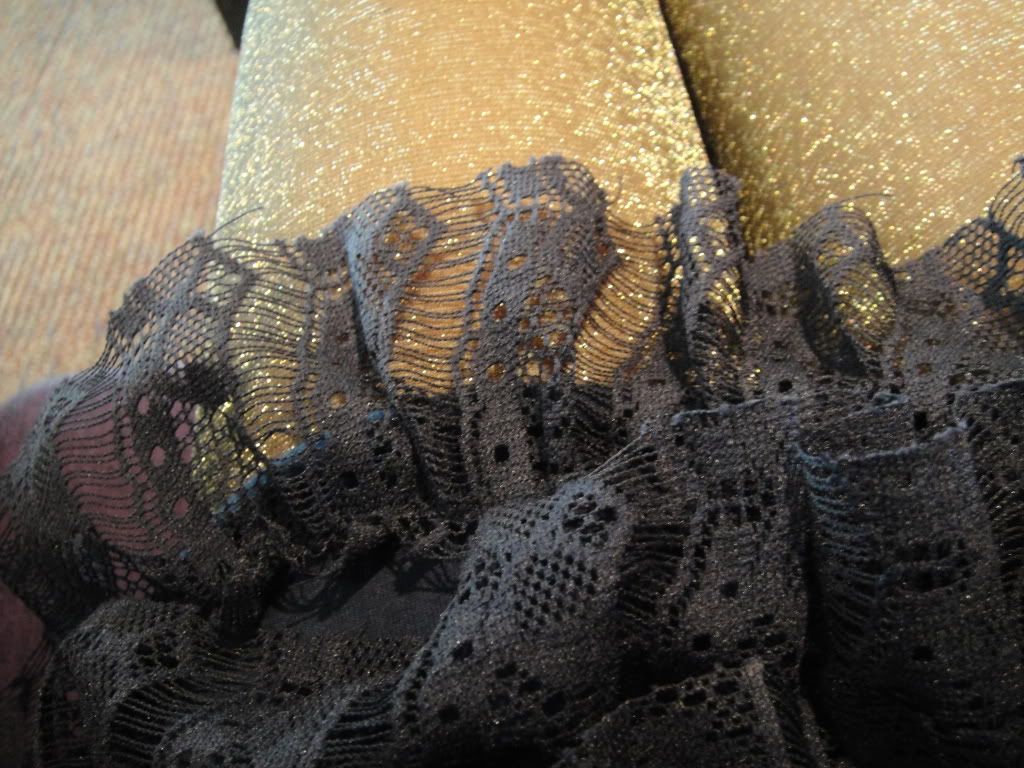 My leg again LOL why am I so obsessed with my leg I shall never know. :D