After coming back from effie Cameron, here I am with my delayed Disney Part 2, since I dw to post this next year, I'm going to rush this rite now. :D
And my advice, never go to Cameron. Never ever ever. M'sia sucks as always, there will never be a good place to have fun in M'sia. That's why I hate being M'sian ughh. Maybe I'll migrate. xD
Ohh andd. That day when I went to Platinum Fashion Mall in Thailand, there was this guy, I think he mistook me for Jap and he spoke Jap to me LOL. I didn't und though, I really have to go learn, Eggie when you goinggggg. T_T
And when I arrived at Hong Kong that day, I was at the airport and a few
CUTE
guy workers there spoke to me using Jap again LOL. Then the other guy checking my passport told them I wasn't Jap. Maybe I should change my name. Not possible anyways SIGH.
Anyways I think they were part time or something. They look about 17. And I wonder if I can fool ppl if I learnt how to speak Jap bwahaha. :D
1st thing in the morning is to eat, of course. So we went down to the Enchanted Garden and had our breakfast. I love their ceilings!!! Who dares object!!!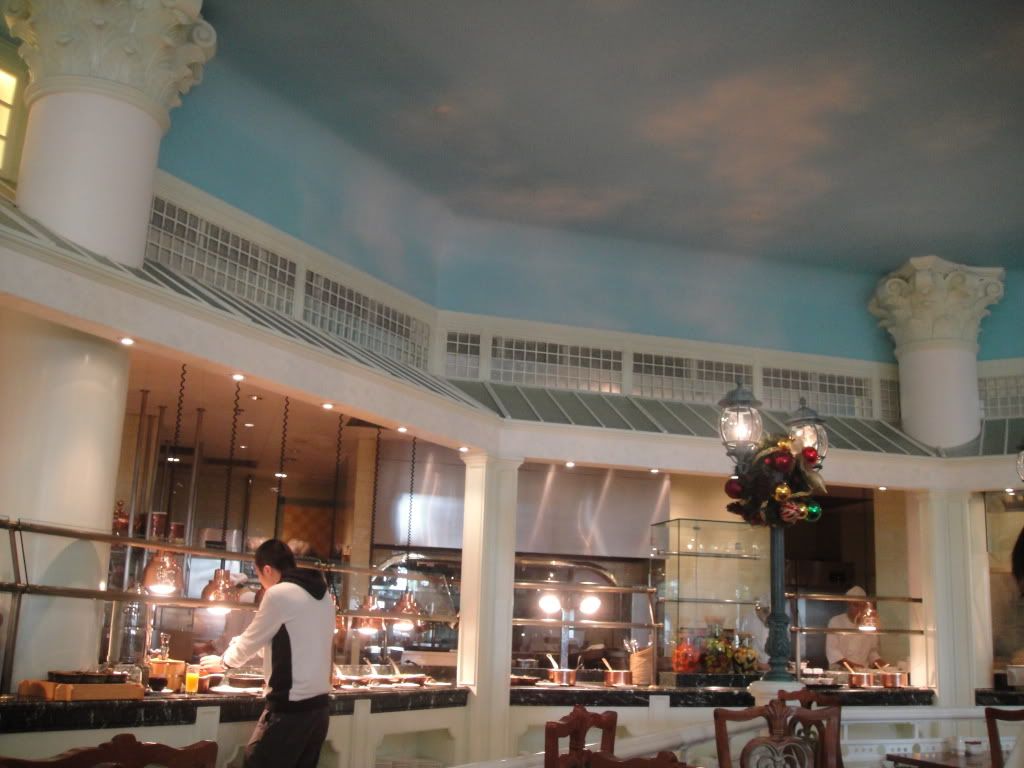 It's buffet style, babehhhhhhhhhhh. x3
After eating, went out and took some pics. This thingie so nice can die. T_T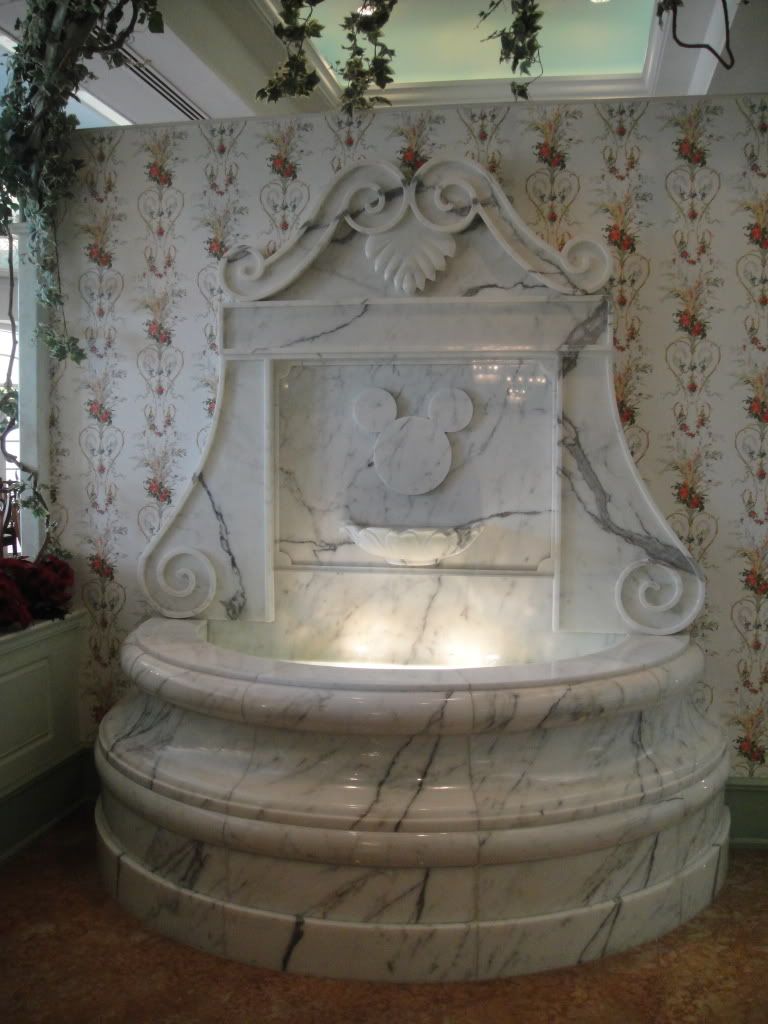 Fountain I likeyy. x3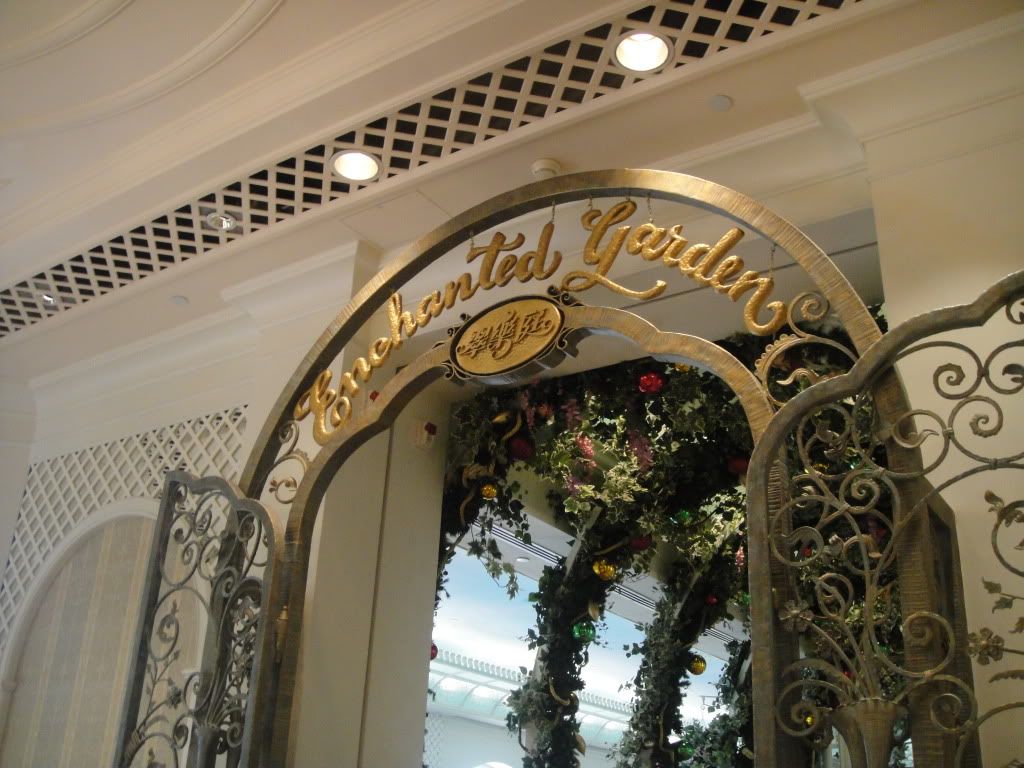 See!!! There got write!!! Enchanted Garden!!! xD
They painted the whole wall wehh. Cannot imagine how long it will take.
._____________________________________________________."
It's fucking realistic btws.
1 part of the humongous painting. I wonder if I should do this to my room too ahahaha. And going to the garden is a must ya know, bcoz you have no idea how chio it looks there. x3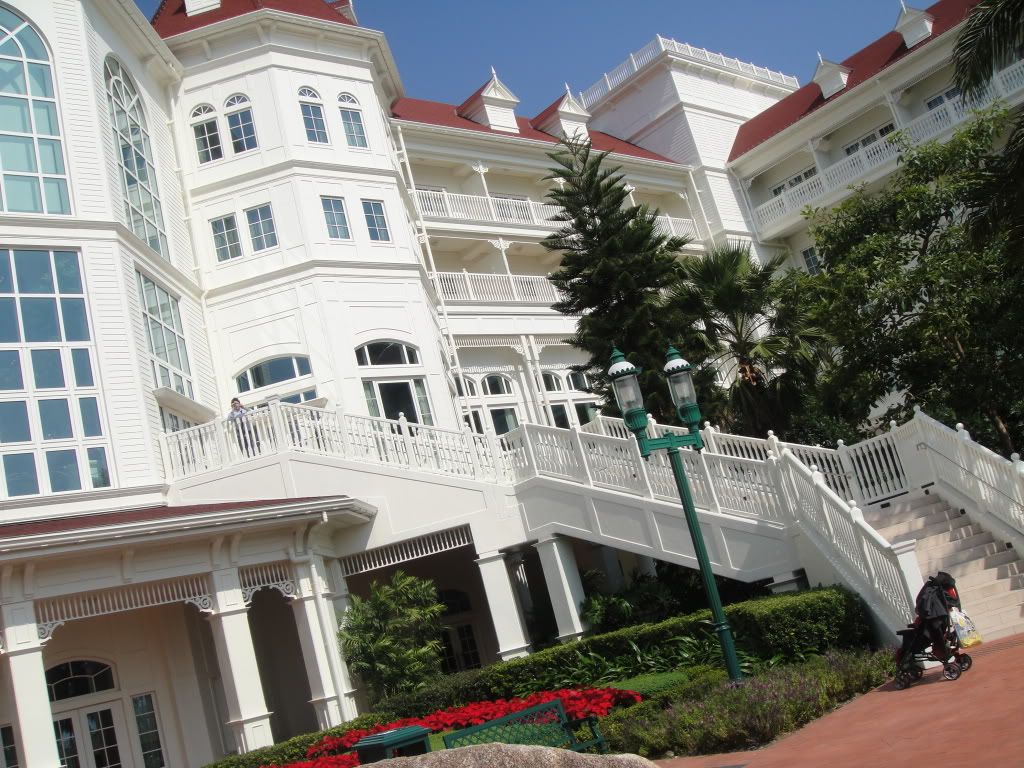 This is what Disney Hotel looks like from the back. Chio lehh chio lehh. x3
And then we left the hotel and proceeded to walk to the bus stop where the Disney bus will take us to Disneyland.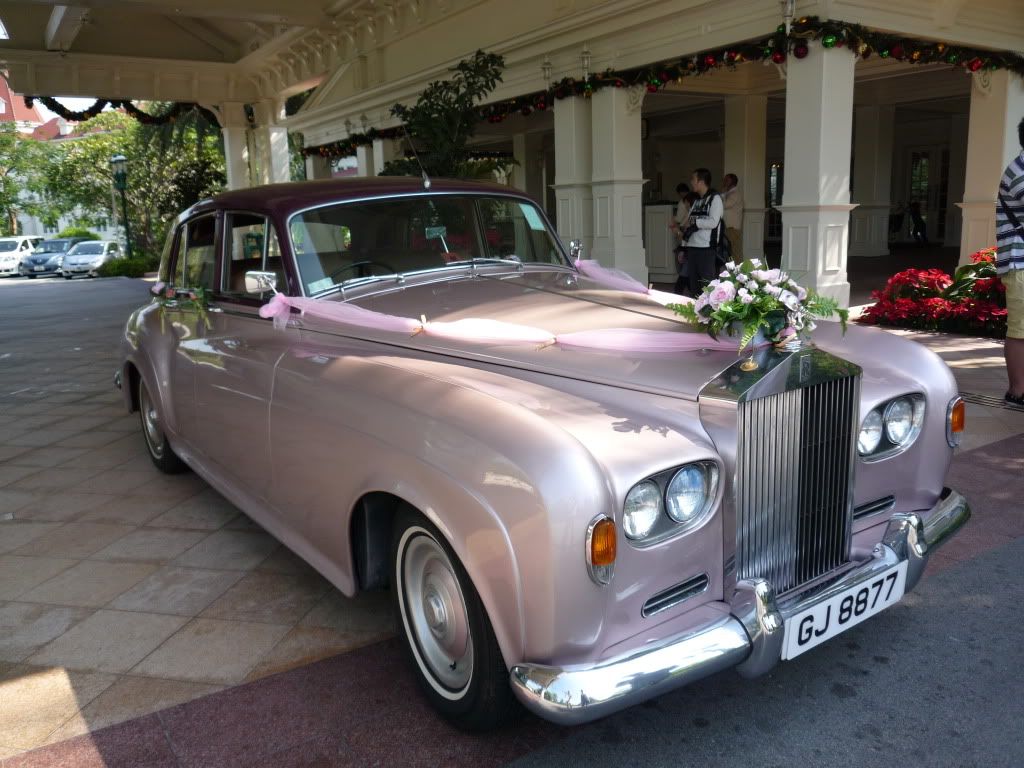 Just our luck, saw a dull puce Rolls Royce!!! Rolls Royce is the most exp car in the whole world man!!! I think so lahh. But deffo more exp than Lambo and Ferrari all those!!! o.O
I hate it though. I call it the big fat car, like the way I call DSLRs big fat cammies. I want a DSLR but I dw Rolls Royce!!! Rolls Royce is so ugly. :D
Went to Adventureland then, and went behind this fake waterfall with real water flowing just to take this pic. I don't even know if it's nice LOL.
I spot Tarzan's Treehouse BWAHAHA.
Went in and there were all these fake books sprawled everywhere, telling you which scene the place was from and blahh blahhs.
This is how it looks like from inside, so messy can, full of trees and flowers and dust.
And this will be my last post with unedited pics. Or maybe not. Bcoz I am thinking about editing them tmr lahh. I had to post it today what so I'll probably edit it tmr. :D
And this post ends with 2 pics of mahh pets, too bad it's not my hammies though (bcoz I know you'd love to see them again) , just my dog and bunnie. :D
My super duper blur little tiger, probably half awaken and half dreaming. x3
I know they look so cuteeee together too bad both are male LOL.
Ends here, stay tunedddddd for part 3 tmr babesssss.

Yours Fishiely,
{{Yuu}}