Tell ya what. I'mma save all the boringly gory details and just show you some equally boringly gory details. Better love me now. :D


----------Time Ticks Away----------

Okay, so after about 1 hour of waiting, the pichas have finally uploaded to Photobucket!!! Nabehh. Why so damn it slow punya. 20 pichas. -_-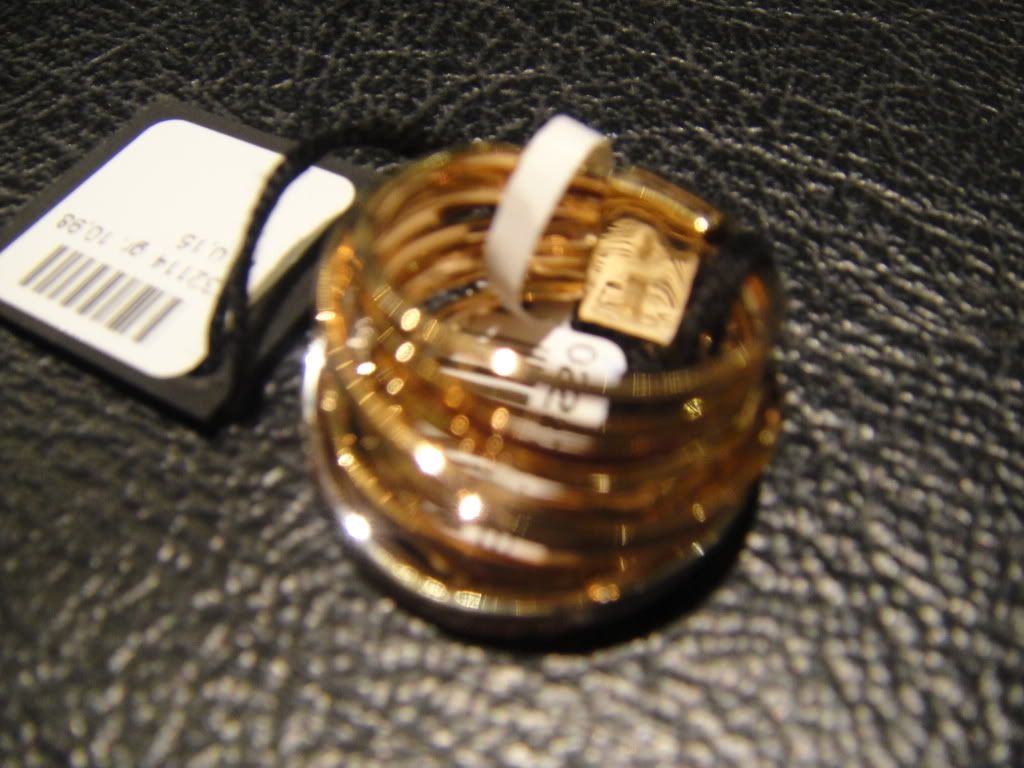 Aiya I dc whether weird a not lahh sudd got 1 ring picha. I was at C. Club what. They sell Jewelleries there?? **hint hint** (Why so blur 1 OMG. I think my cammie old liiao. Must buy DSLR liiao.)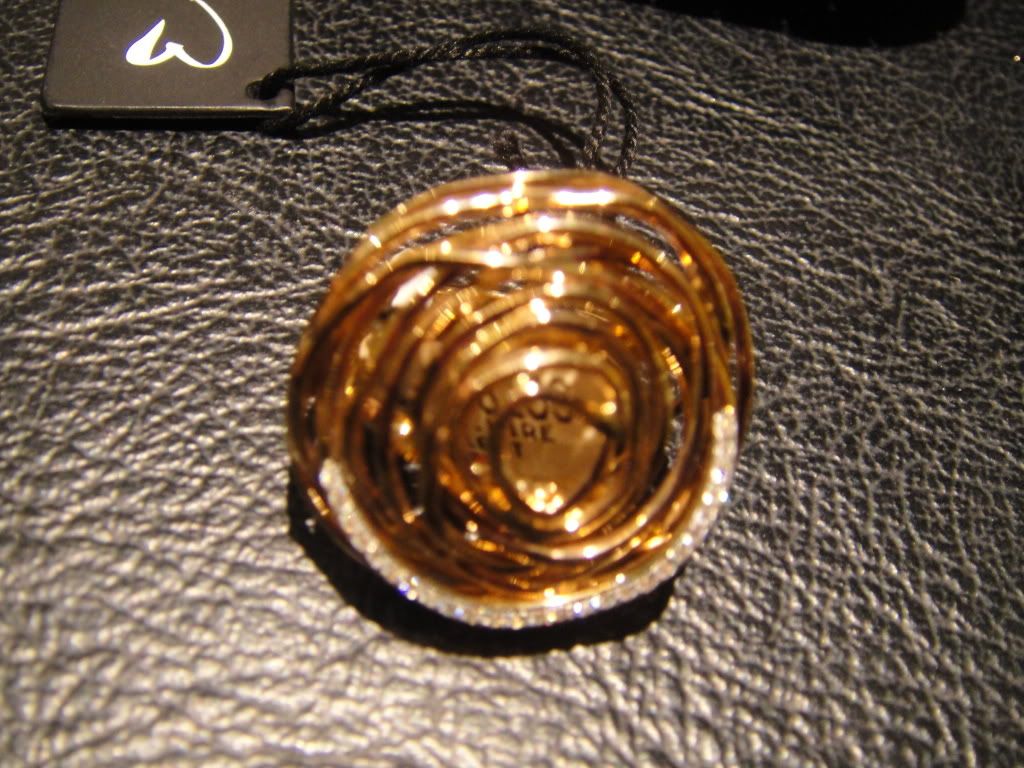 Another ring shitt I am so bohh liiao no pic post.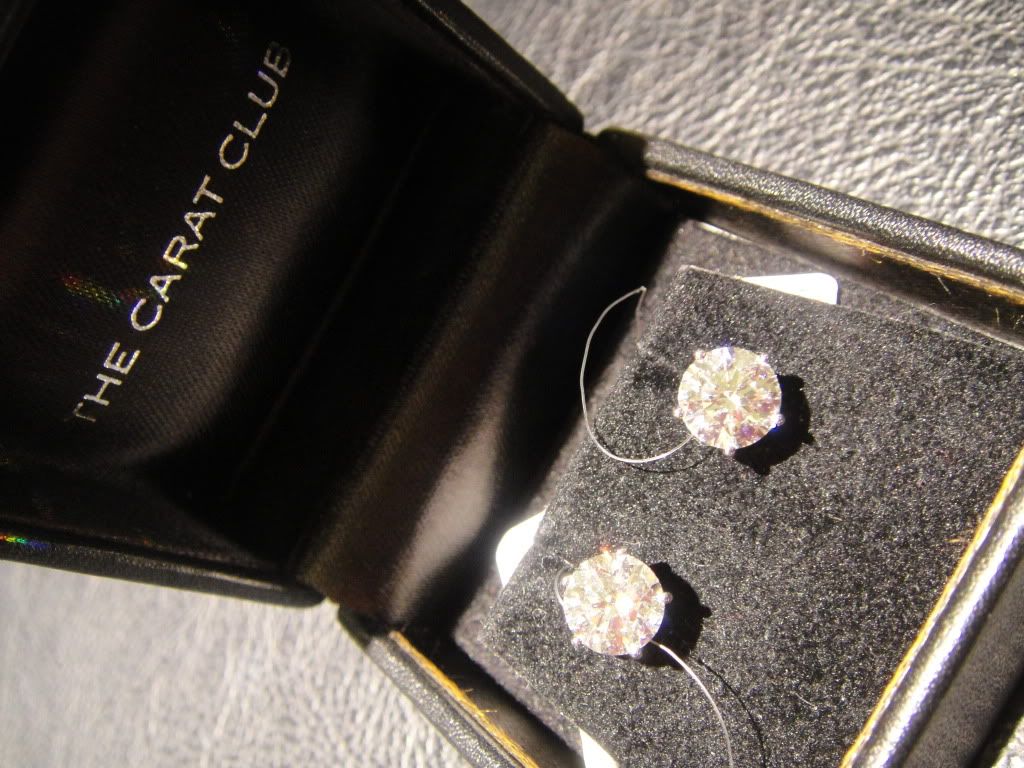 Wuii damn nice wehh. Diamond earrings. Shiny like shit 1 lohh.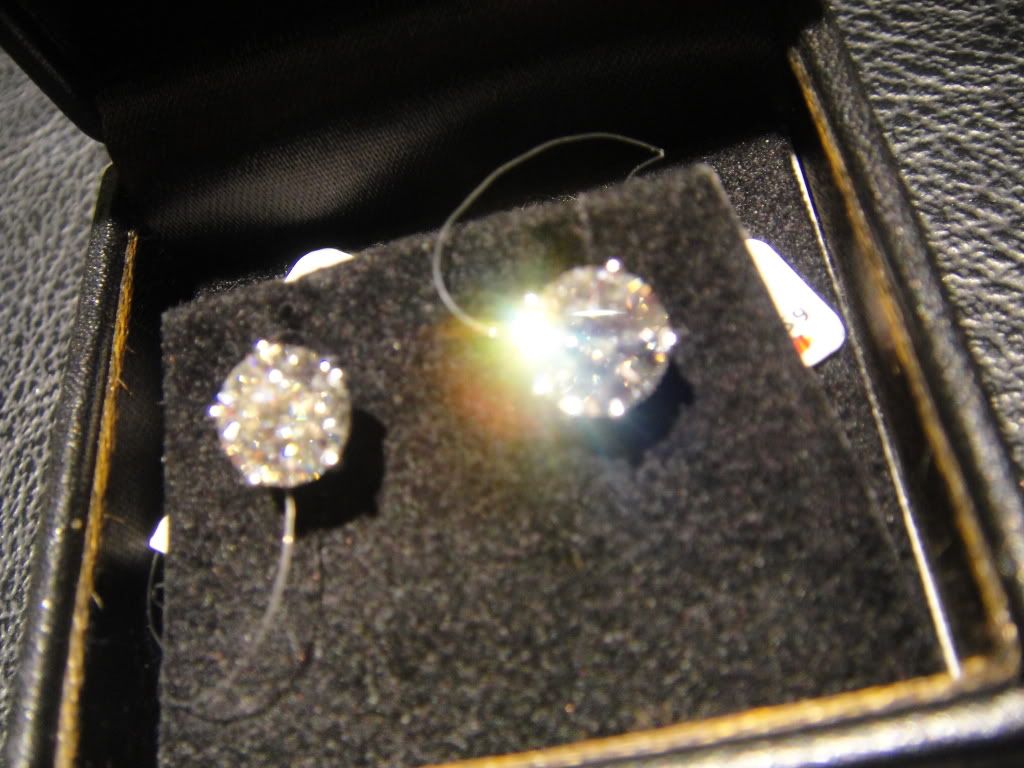 There. I proved it. Got rainbow somemore. My skills pro not!!!
I ish very very the sure this scene ish familiar to you.
----------Starts Dozing Off----------
So sry that you have to sit through this mad boring post lohh. I'm just a horrible blogger, that's why. **sobs** No that's not why. It's just bcoz I have nth worth to
bitch
blog about. Ehh why like that 1. No fair lohh. If I have really good blogging material like Xia Xue or Cheesie I'm sure I can blog good too.
Pls wehh I had the same idea with Xia Xue what turf. Not copying her, I swear, but I had an idea that's exactly the same as hers. But I was too slow edi she blog it 1st so now I have to change mine if not ppl will start calling me a Copy Meoww which I am not.
1st of all, I ish a Fishie and Meoww ish mine enemy. Might as well call me Copy Fishie if you're going to call me something Copy. But don't call me Copy Fishie bcoz I am not 1. LOL stop why am I so detail-ish!!! No need to go to the Fishie details.
So now I want to know why I can't blog good. Maybe I'm just not borned to blog. I should probably read more Cheesie and Xia Xue.
----------Continues----------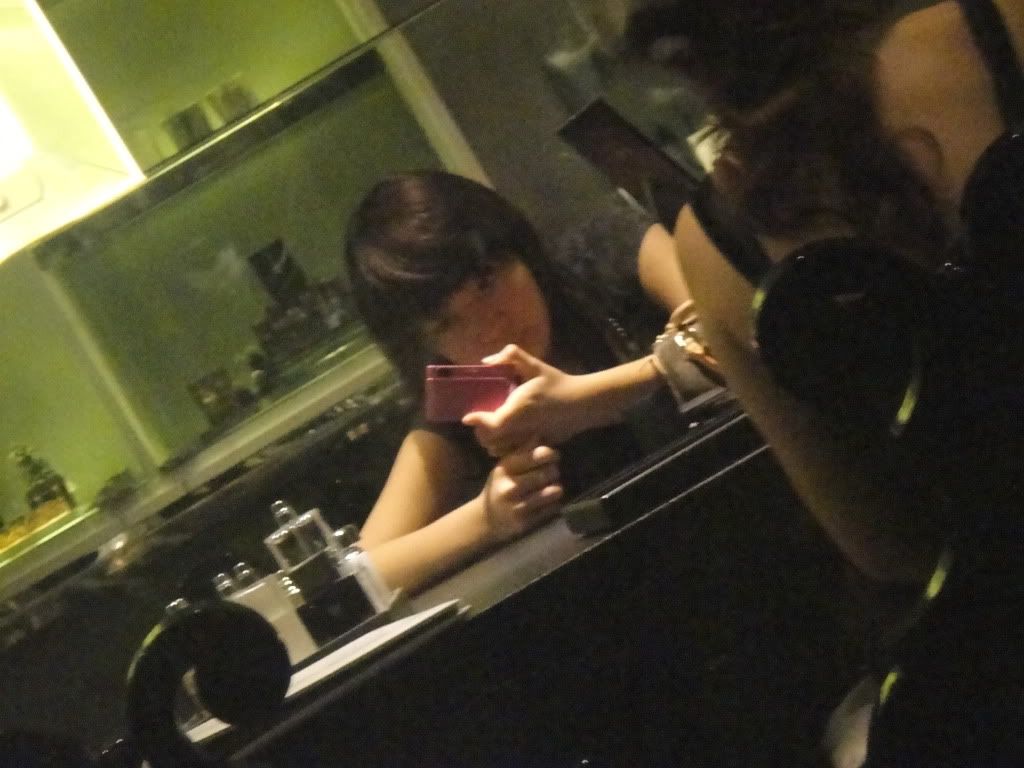 Camwhoring again in the exact same place WTF DON'T I HAVE A BETTER PLACE TO CAMWHORE!!!
This is Sharon. She's like 39. She's damn young and pretty wehh. (Despite the grumpy-ness in her pretty portrait.) Burn your eyes by looking at this pretty lady!!! Aunties I know you're jealous of her rite!!! Uncles I know you wish to have a wife like this. But still. Eat my fist wrinklies!!! :D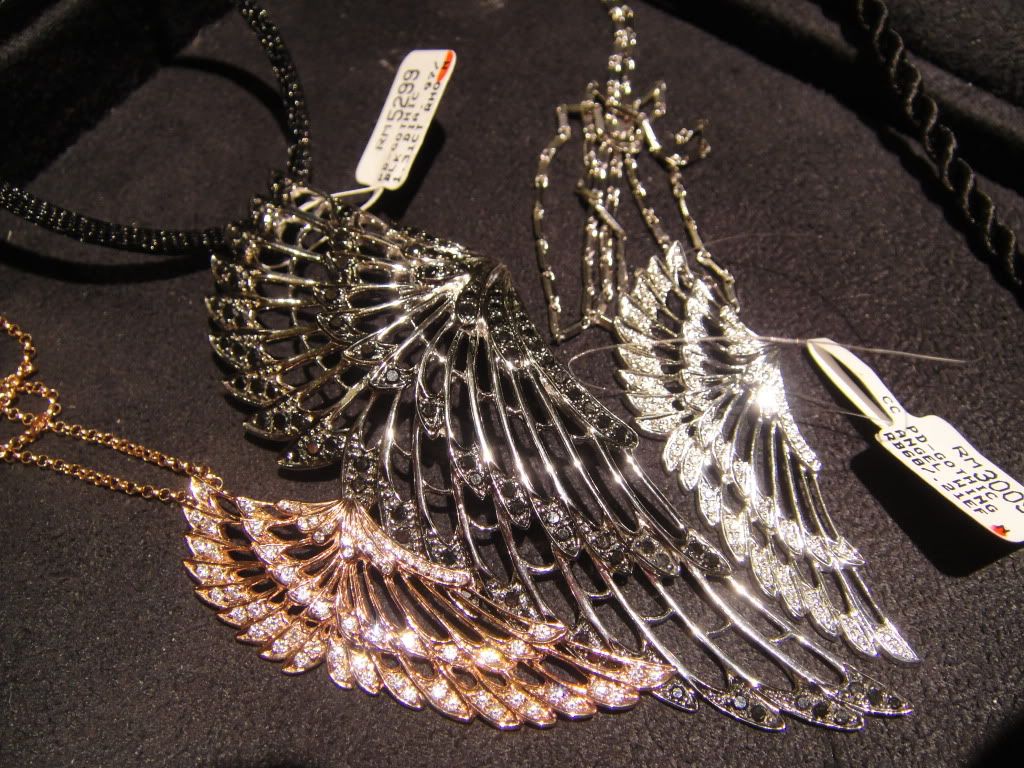 Damn nice wehh. Angel's wings.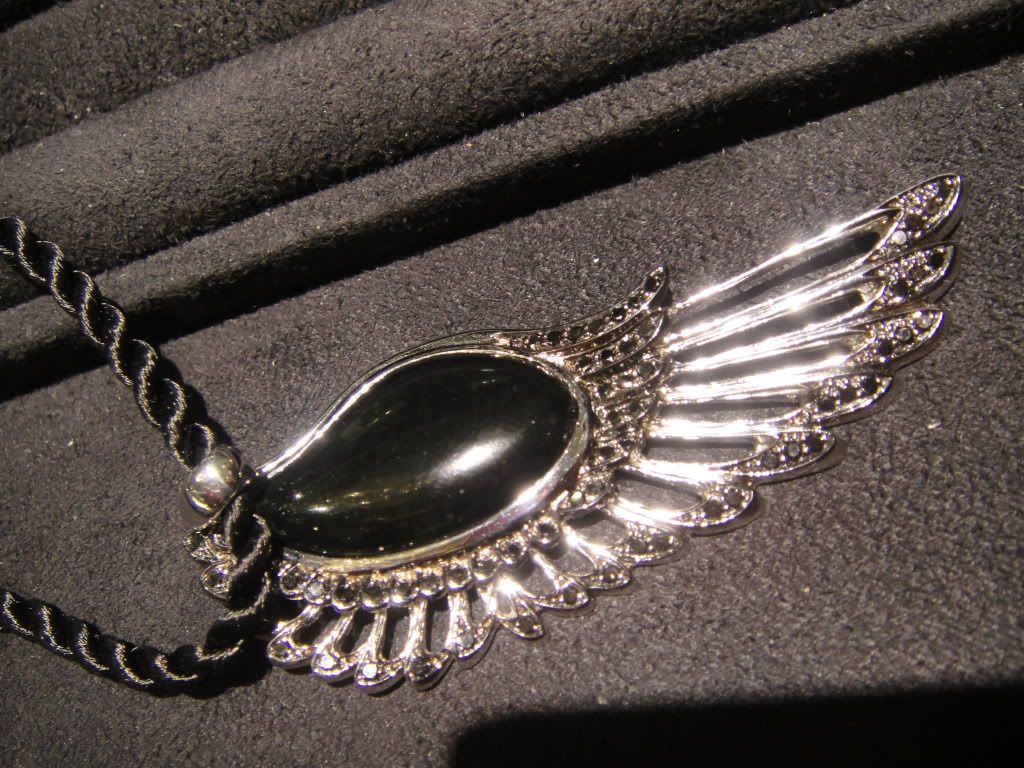 But I hate this. **toot**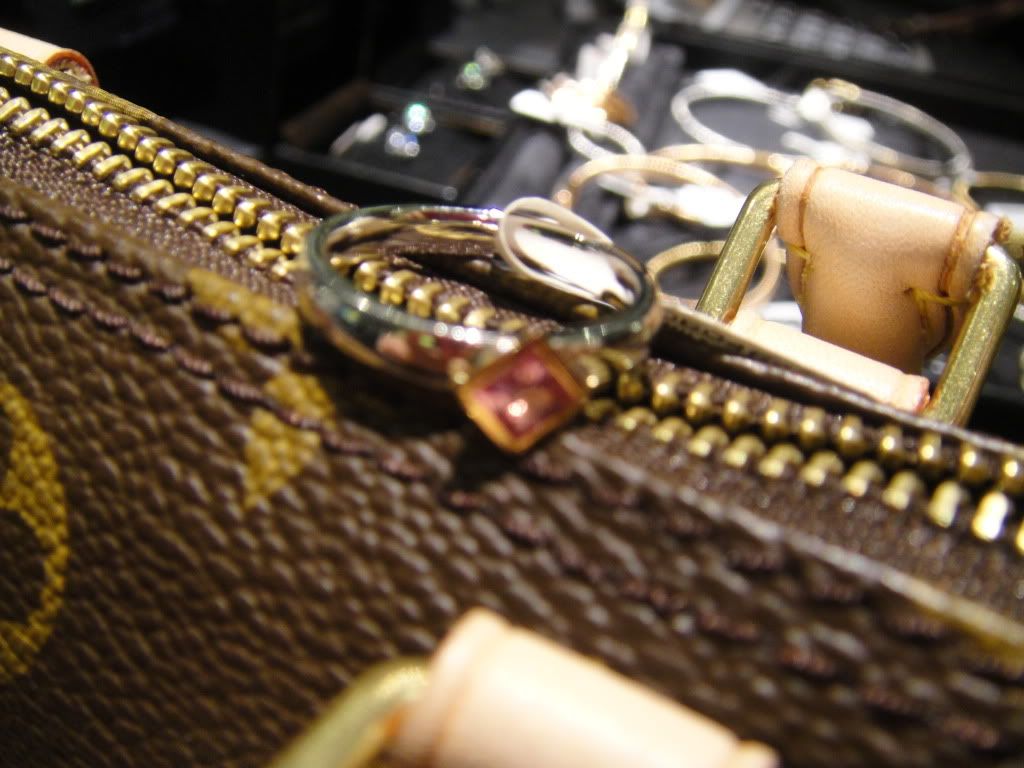 Can see the pink jewel mouu?? The ring damn cute wehh. :D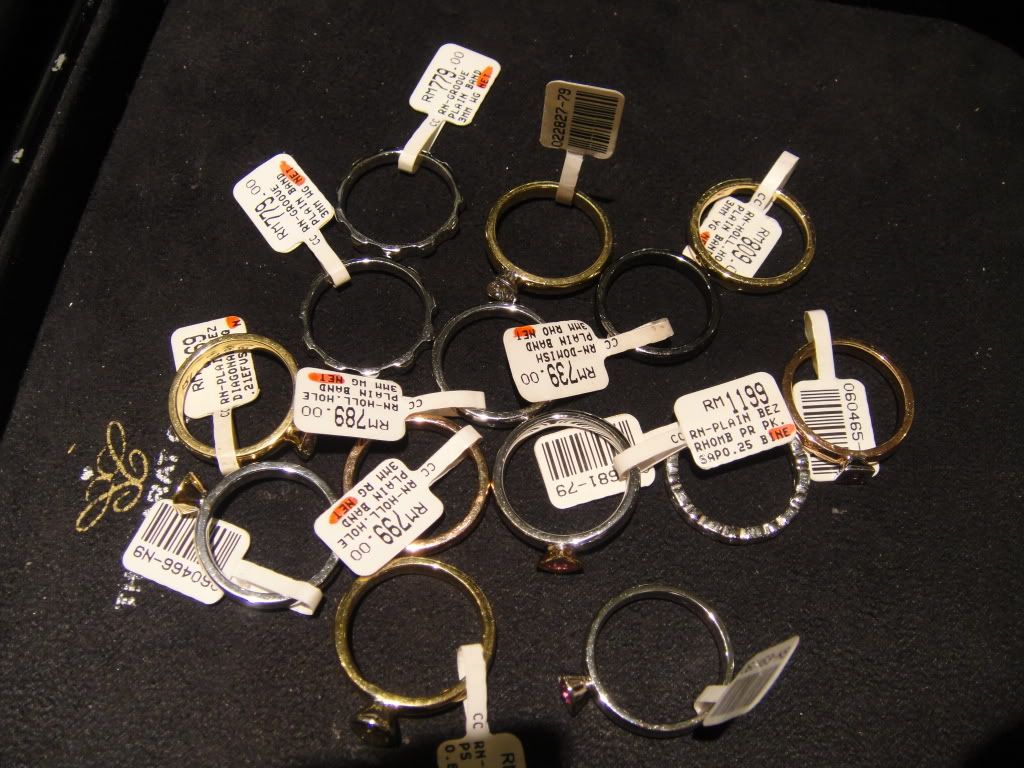 Too many rings edi. You is bored!!!
----------Pause----------

Part 2 tmr. Part 2 is an equally boring post. Dinner at Prince hotel. But now, for the Hammies & Bunnies!!! Smile for me babehhs!!! :D


----------Time Ticking Away Again----------
Wait. Cannot. I waited for exactly 1 hour and 10 mins and Photobucket tells me that half my photos failed uploading. -_- Sry but tmr lahh. I will have more pichas bcoz I'll be taking more pichas!!! DUH.
But I'll still sneak in a pic anyways. LOVE ME NOW!!! MWAHAHAHA.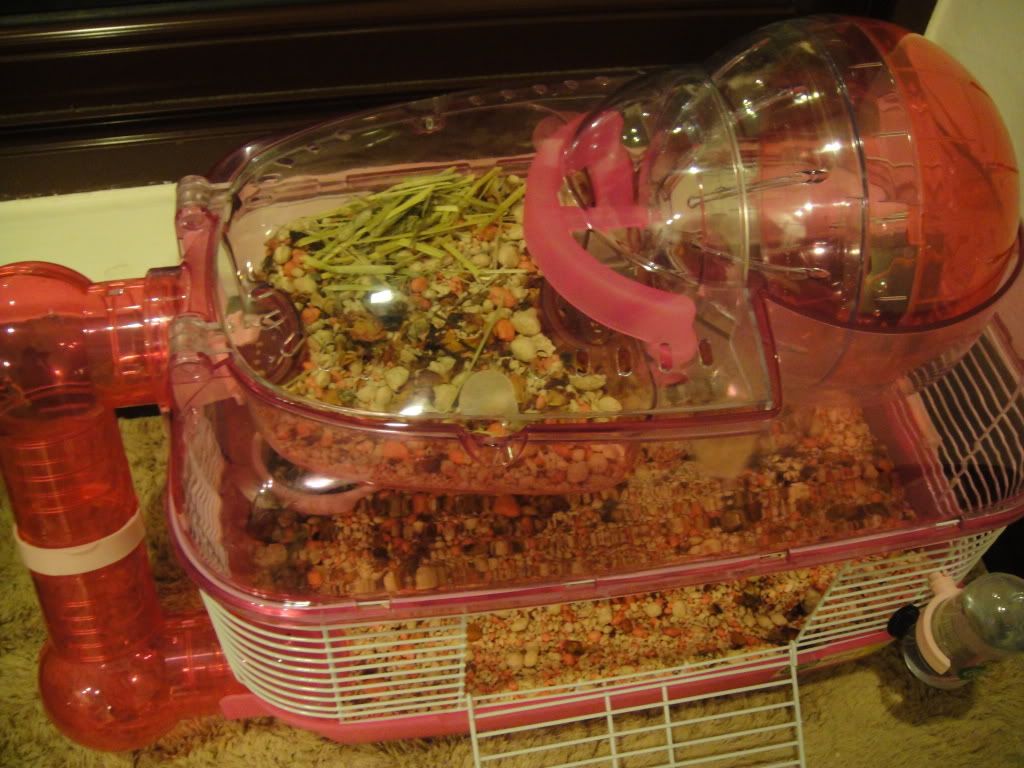 The ultra chio hammie bungalow for my 2 little princesses. Chio not!!!
I know it's really not enuff lahh. Okayy okayy!!! Just 1 more...
"Welcome to mine stinkish toileto!!! Mine owner replace sand wiff rose bedding bcoz she washh so heartless when she bought mii that she forget I need toilet-sand!!!"
LOL. -_-
Kayy no joke this time. Are you ready for the cutest wittle hammie ever?!
.
.
.
.
.
.
.
.
.
.
.
.
.
.
.
.
.
.
.
.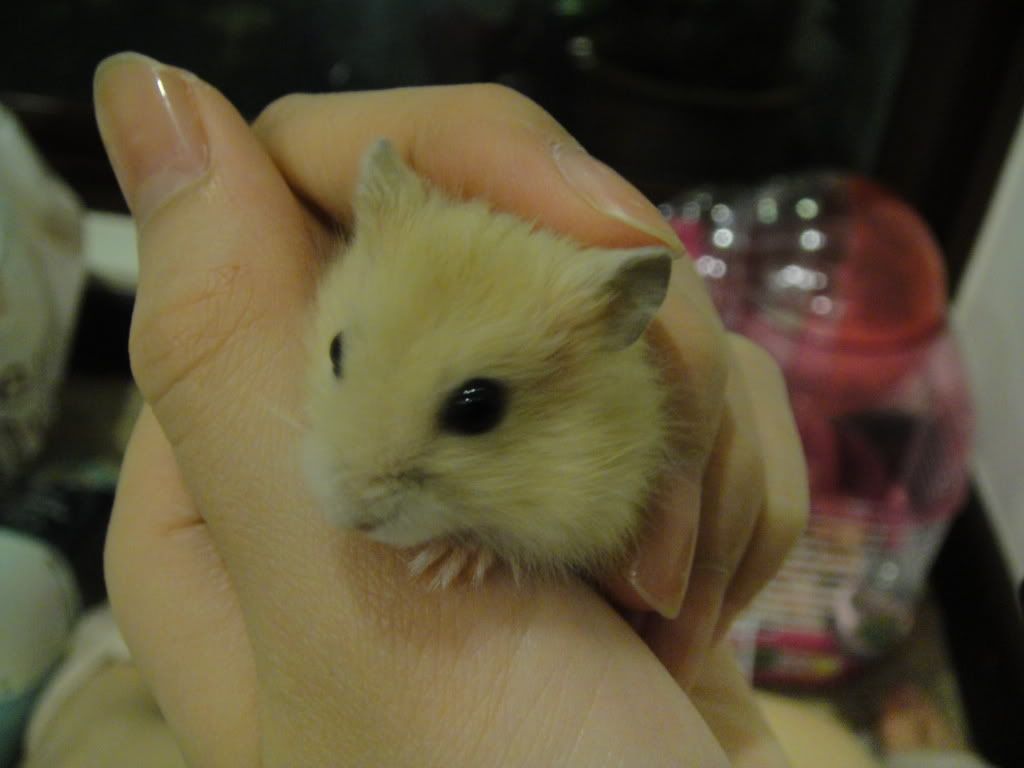 Whoops, not that cute. Sry but the damn cammie just can't seem to capture the real cute-ness of my hammie. Maybe a DSLR would do. Hmm...
But now, are you ready to blow your mind off with these so-cute-you-can-die-for-them rabbits?! Aiyerr, so good somemore got bunnie pics. See you thank me a not.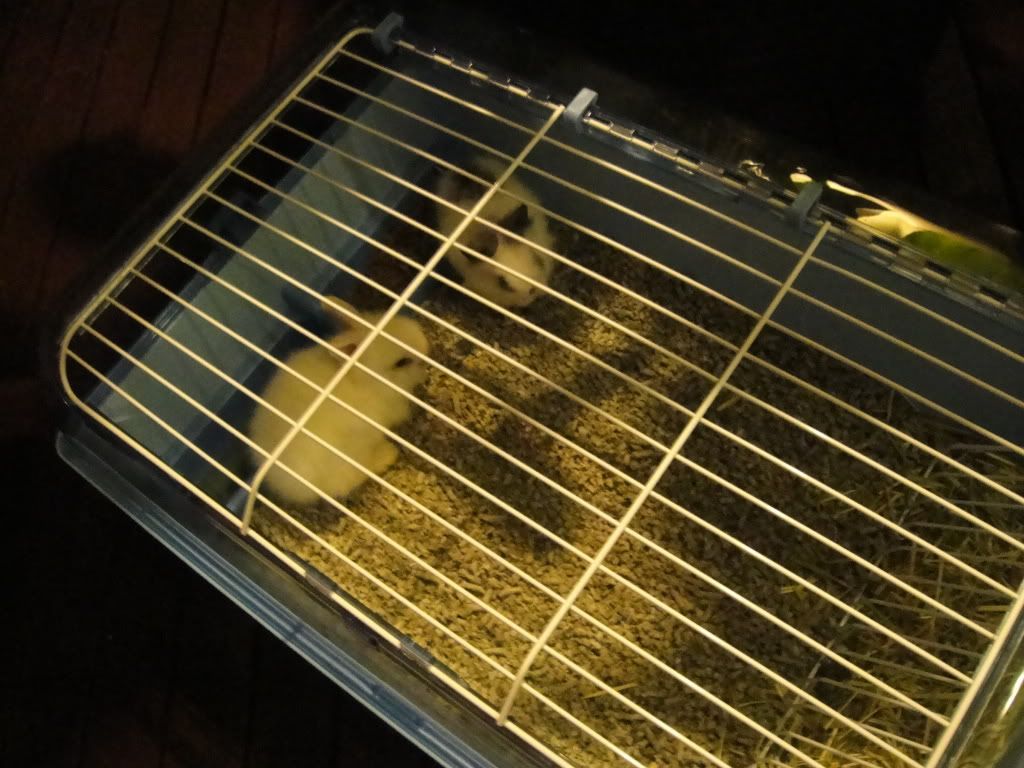 The not-so-chio housies of my wittle princes. There wasn't any chio bungalows for bunnies. :(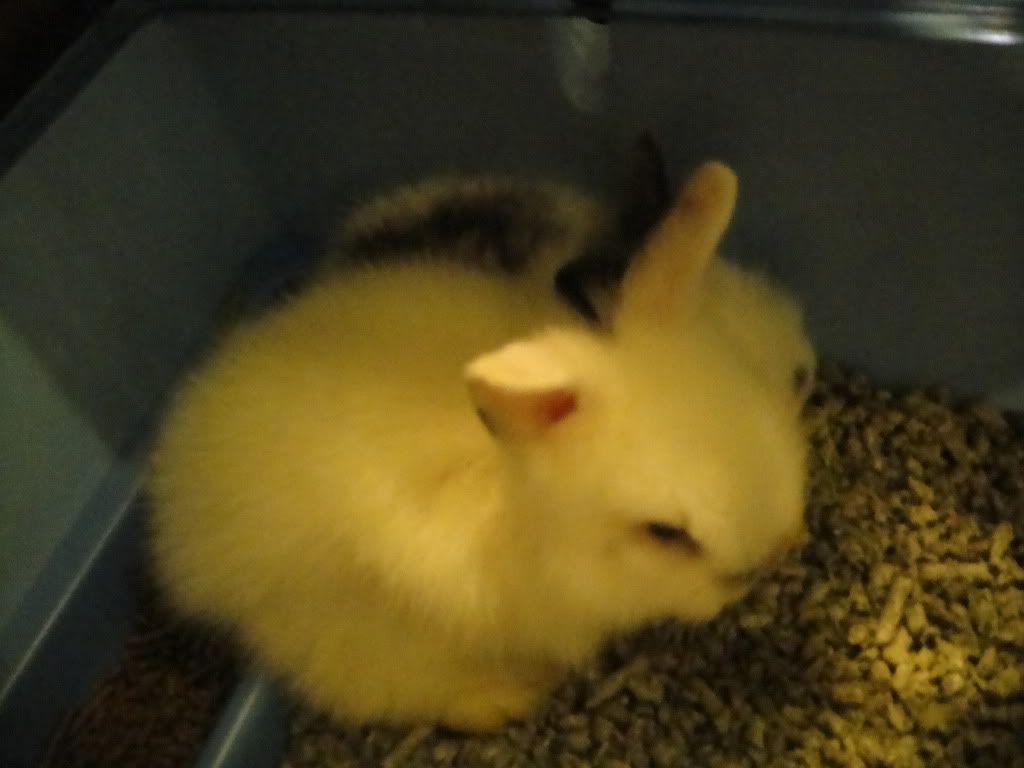 My white prince has blocked mine cute spotted prince.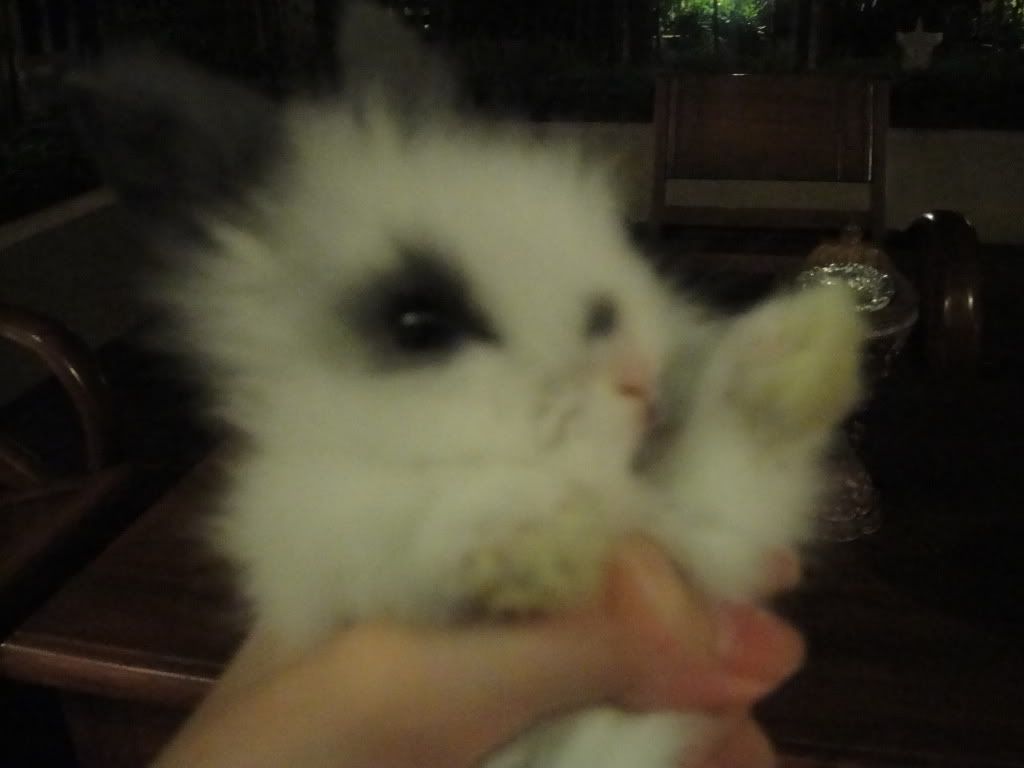 OMGWTFBBQ!!! **SCREAMS** SO DAMN CUTE THAT I FEEL LIKE BITING YOUR HEAD OFF!!! Okayy that doesn't really seem to make sense. If it was so cute, why would I want to bite it's head off?? Weirdo. -_-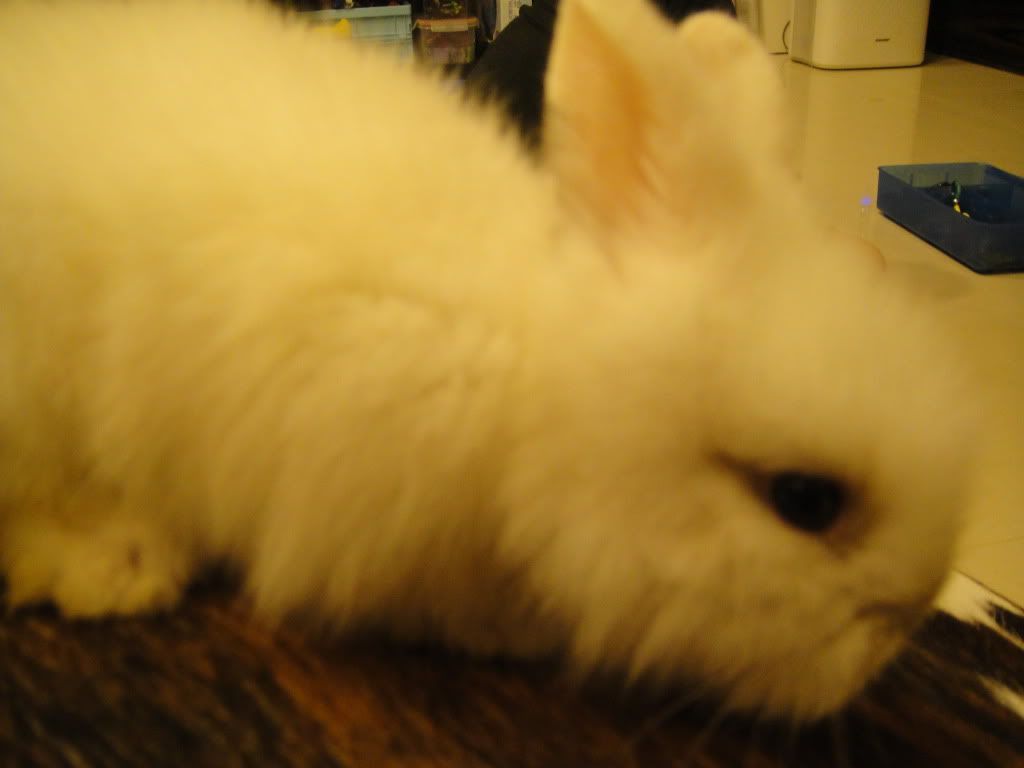 Mine whiteyy prince~~ x3

Okayy okayy stop. From sneak peek become pets feature what turf. I really have to start conquering the temptation to share stuff. Nonetheless!!! I am sure you are equally happie to see my furry new fwens too.

Btw the pics are blurry bcoz my cammie has shit night mode. I was taking those pics during midnight LOL.

And I shall stop here. Pls wehh. I've worked on this post for more than 4 hours FML. Enuff mou!!! This is probably like the longest post I've ever done?? Or maybe the 1 I've put most effort into. :D

6:31 now. My cuzzie Janet somemore coming to my house tmr at 2:00. Nabehh. Cannot sleep until evening edi wehh. FML MAX.

Yours Fishiely,
{{Yuu}}